Find

Categories

About us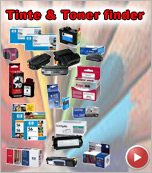 | | |
| --- | --- |
| Welcome to internet.ch IT AG | |


At our store you'll find a wide range of IT products, a first rate service with expert advice by lowest prices nationwide.



Canon Tintenpatrone CL-4


AVM FRITZ! WLAN USB-Stic


ET-67B:EF-S 60 Macro /2.


FX 9370 4.4GHZ 16MB 220W


FX 8350 4.0GHZ 16MB 125W


Brother LC1240BK - Druck


Brother Endlos-Etiketten


CANON Tintenpatrone schw


Brother CD/DVD-Etiketten


A10 6800K 4.4 GHZ BLACK

AVM FRITZ! FON M2 int. F


Fixed Shelf - 114kg Blac


still open questions ...?

Login Here

Configurator

Take advantage of